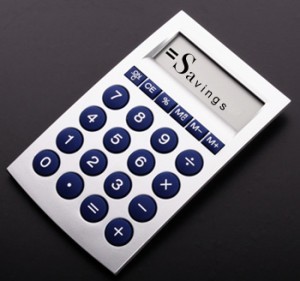 Let Soleiman Tax Reduction Services help you navigate the complicated tax appeals process!
With over 30 years of real estate appraisal and tax reduction experience we know the business of assessing property equitably. We also have an intricate understanding of the processes of homeowner tax reduction as it applies to our local municipalities. It is this experience that makes us the best choice in your quest to reduce your taxes.
Best of all, you are under absolutely no obligation. After a preliminary review at no charge, if you don't have a valid case there is no charge whatsoever. Should we go forward with your case, we guarantee you pay nothing unless we reduce your taxes. If we are successful in your assessment/tax reduction then the fee is 50% of the first year savings and you save every year thereafter! You have nothing to lose and perhaps thousands to gain.
Put that money back in your pockets where it belongs. Call us and see the difference a "neighborhood expert" can make!
Call us now to discuss your property taxes.

Ardsley Property Tax Reduction
Armonk Property Tax Reduction
Bedford Property Tax Reduction
Bedford Hills Property Tax Reduction
Bedford Village Property Tax Reduction
Briarcliff Manor Property Tax Reduction
Bronxville Property Tax Reduction
Buchanan Property Tax Reduction
Chappaqua Property Tax Reduction
Cortlandt Property Tax Reduction
Cross River Property Tax Reduction
Croton-on-Hudson Property Tax Reduction
Dobbs Ferry Property Tax Reduction
Eastchester Property Tax Reduction
Elmsford Property Tax Reduction
Goldens Bridge Property Tax Reduction
Greenburgh Property Tax Reduction
Harrison Property Tax Reduction

Hartsdale Property Tax Reduction
Hastings-on-Hudson Property Tax Reduction
Hawthorne Property Tax Reduction
Irvington Property Tax Reduction
Katonah Property Tax Reduction
Larchmont Property Tax Reduction
Lewisboro Property Tax Reduction
Mamaroneck Property Tax Reduction
Millwood Property Tax Reduction
Mt Kisco Property Tax Reduction
Mt Pleasant Property Tax Reduction
Mt Vernon Property Tax Reduction
New Castle Property Tax Reduction
New Rochelle Property Tax Reduction
North Castle Property Tax Reduction
North Salem Property Tax Reduction
Ossining Property Tax Reduction
Peekskill Property Tax Reduction



Pelham Property Tax Reduction
Pelham Manor Property Tax Reduction
Pleasantville Property Tax Reduction
Port Chester Property Tax Reduction
Pound Ridge Property Tax Reduction
Purchase Property Tax Reduction
Rye Property Tax Reduction
Rye Brook Property Tax Reduction
Scarsdale Property Tax Reduction
Sleepy Hollow Property Tax Reduction
Somers Property Tax Reduction
South Salem Property Tax Reduction
Tarrytown Property Tax Reduction
Thornwood Property Tax Reduction
Tuckahoe Property Tax Reduction
Valhalla Property Tax Reduction
Waccabuc Property Tax Reduction
White Plains Property Tax Reduction
Yonkers Property Tax Reduction
Yorktown Property Tax Reduction